Ariana Smith '21 releases new single "Nostalgia"
October 2, 2020
Singer and songwriter Ariana Smith '21 released "Nostalgia," an acoustic single, earlier this month. "Nostalgia" is Smith's second of two produced songs—both of which she released after Bowdoin's campus switched to remote learning due to the onset of the coronavirus (COVID-19) pandemic.
Ever since her youth, songwriting has been an important part of Smith's life. Her love of music began in first grade when she wrote and performed her first song to her parents. Their constant support encouraged Smith to continue singing and writing.
"I remember performing that [song] for my family and recording it on my dad's Nokia phone and being so excited," Smith said in a Zoom interview with the Orient.  "Ever since then, I would write songs about fairytales and I would sing them and play them very poorly on the piano. I'm very grateful for my family."
Once arriving at Bowdoin, Smith transitioned from singing songs and playing guitar in her room to singing and collaborating with other musicians. By her junior year, she was already playing in coffee shops and opening for other musicians in Maine and beyond. Through the opportunities and experiences she had to collaborate with other student musicians at Bowdoin, Smith believes she has gained both the experience and courage to start producing original singles.
"I think that Bowdoin College has given me the space to grow, and I think that growth … has produced a lot of different ideas and a lot of different thoughts about the world and about myself and about others and my relationship with them," Smith said.
Smith's first single, "Bridge to You," was produced by Bobby Murray '23 and hit streaming platforms in April. In this song, Smith explores the idea of being guarded, both in platonic and romantic relationships. College—a time for self discovery and individual growth—inspired her to write this song.
"['Bridge to You'] is about letting the person know I have these walls up, but I want to build a bridge for you, and maybe I'll build a bridge for you because you've shown me that you actually want to see me, you actually care about me and you're persistent," Smith said. "It's about the persistence of someone in a relationship with someone who has anxiety or has walls up."
Smith believes that she expresses her truest self through her lyrics. She is comfortable with making mistakes and wants her music to sound natural and authentic. She wants the overall message of her latest songs to be that no one is alone in this world.
Though the pandemic has been an obstacle during her creative process, Smith has tried to remain optimistic and devote some time to artistic introspection.
"I think the pandemic has definitely been a challenge, both the isolation aspect of it and the stifling of creative flow," Smith said. "I think that it has given me a lot of time to reflect with myself and what I want and who I am, which I think will translate better into the songs that I write. If I have a better grasp on who I am, then I will be able to present a more authentic me," she added.
In "Nostalgia," Smith expresses longing for a pre-COVID life. The song encapsulates dealing with loss and reminiscing on a time without mask mandates or social distancing rules. In addition to feeling nostalgic about lost time, Smith writes about embodying nostalgia in relationships as well.
"Sometimes you are someone's nostalgia," she said. "Sometimes someone may keep you around in a friendship or in a romantic relationship because of what you remind them of, because you make them nostalgic … and not necessarily because of you."
Religion is another salient motif in Smith's songwriting. Her faith is the most important aspect of her life, she said, and everything she writes has a meaningful connection to her relationship with God and herself.
"She hopes to bring glory to God in all that she does and thanks Him for the gift of music," Smith's biography on Spotify reads.
Smith hopes to continue singing and songwriting.
"I think that in the future, it's in God's hands. If I'm meant to do music then I will be doing it."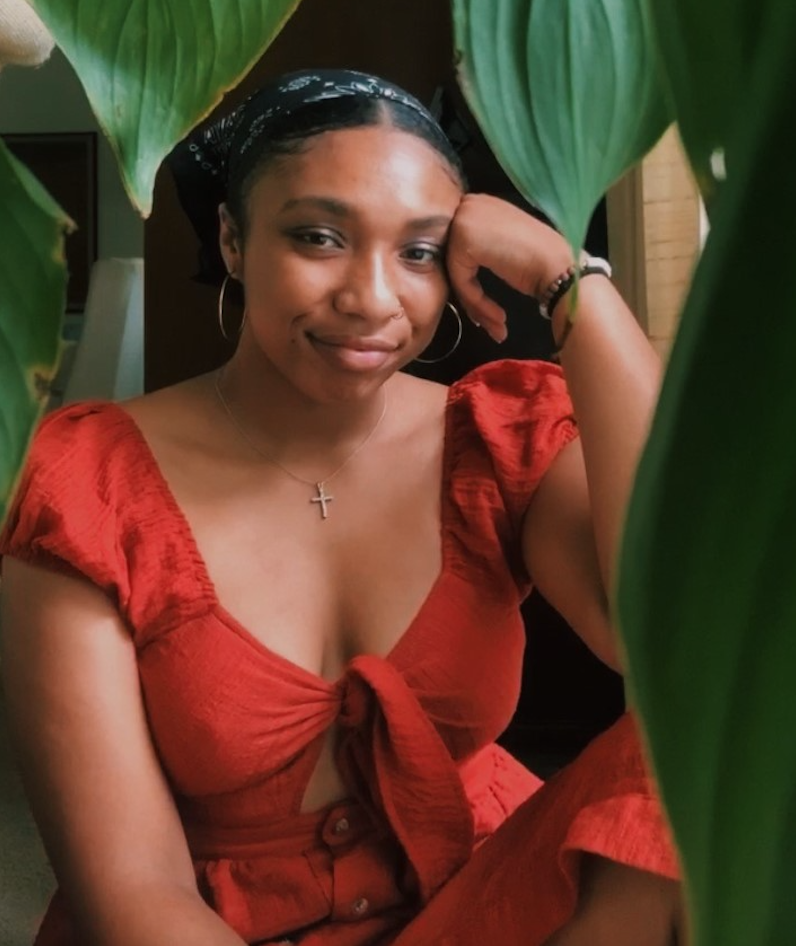 "Nostalgia" is available for streaming on Spotify and Apple Music.