To the white people that keep texting us
September 18, 2020
This piece represents the opinion of the authors.
What's the relevant context for this summer? George Floyd's death? The protests? A sea of students reading "White Fragility" and watching Ava DuVernay's "13th"? Perhaps it was a combination of all of the above. Whatever it was, something shocked the white kids we knew into sending us a f*ckton of texts on June 2.
To be fair, they were all very kind. Most of the texts were long, comforting messages about racial justice, community and hugs and kisses. And it wasn't like they were a pain to read, per se. It's always nice to know that your classmates think you deserve civil rights. I mean, I'm sure many of you readers might be thinking to yourselves, "Well wait a minute, Jayna and Jaida, that should be the norm! Wouldn't thinking anything other than 'Black Lives Matter' make you a racist?" You'd be right! The bar is low! And some of you still aren't f*cking clearing it! But that's a story for another day.
Nevertheless, we got a lot of texts.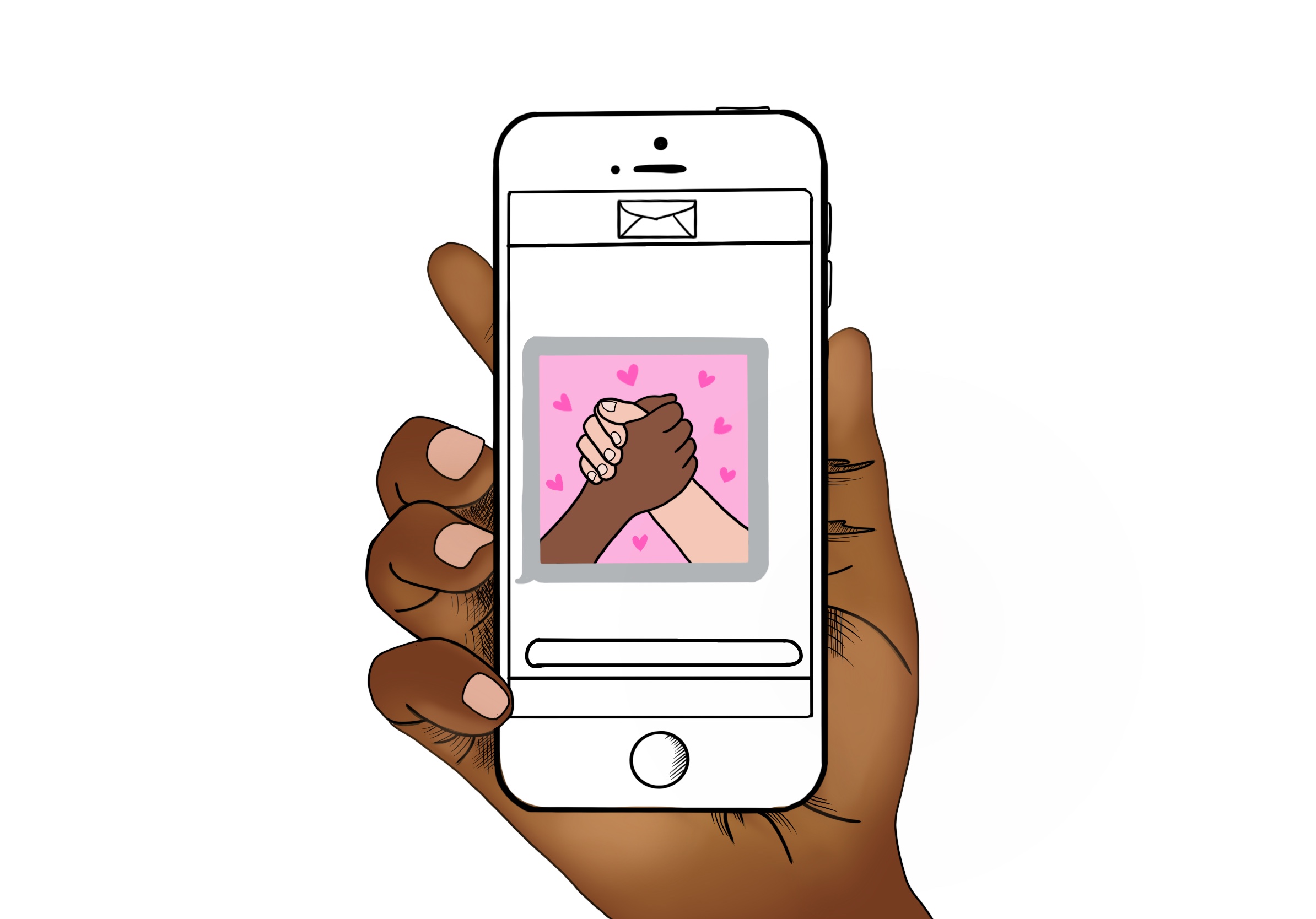 JAIDA: I want to take a moment now to apologize to The Whites* for having to exert so much effort engaging with race this summer. It looks like it's physically straining y'all. You know how hard it is to watch bad improv? That's how I've felt seeing you all learn about racism through Instagram infographics. In an alternate universe, your elite high schools taught you that stuff. In that same universe, female orgasms are common. Of course, it's better late than never. It's a wee bit odd when our very first text conversation is, "Hey queen, keep your crown up :)" and then we quite literally never text again, but I'm fully prepared to do the same when white people become minorities in 2050.
JAYNA: Agreed, lots of texts were sent. Lots of "I don't know your pain, but I stand with you." Insert white and Black hands clutching with a pretty pink background to help fit your Instagram feed aesthetic. But my favorite texts were the, "I'm reading 'How to be Antiracist'… You should give it a read too!" Like, wow, thanks so much for finding resources so that I, a Black woman, can read to educate myself about the Black experience that I already live. So helpful luv, xx. But more importantly, y'all are just now reading this?? Flashback to last January when I was one of the few students in my English class that had read Toni Morrison's "The Bluest Eye." Not to call some of you out**, but if this is the first time you're reading multiple books that discuss race not written by white authors… at your big age… damnnn…
In all seriousness, the texts were clearly well-intentioned, but we couldn't help but feel a bit patronized. Of course, there's something to be said about the kinds of racial trauma that emerge from seeing Black lives so constantly politicized, contested, abused and murdered without consequence. But despite good intentions, these texts made us feel like we were being fought for, not fought with. You're not in the driver's seat—the movement is about solidarity, not pity. If your activism continuously overlooks the group of people that you are "fighting for," then it is not real activism. Here's a question: how many Black friends at Bowdoin do you have? Not classmates, not teammates, not roommates, but genuine friends? People that you get meals with, know their day-to-day life, share stories and laughs with. Reach out to us outside of the context of our trauma. Stop being an ally when it's beneficial to you. Apply Black Lives Matter in your own life before telling others how to apply it to theirs.
In conclusion, if you couldn't already tell, we will obviously be expecting an apology from each of our non-Black Bowdoin contacts when eventually yet another Black person is slain by the police. You know our numbers. You know our emails.
And remember…when we say slavery, you say sorry.
J&J
*Does not apply to those white people I actually hang out with. Love you guys! See you at practice/the lake house we're living in!!!
**I actually do hope you feel called out…
P.S. This doesn't count as anti-racist literature. This week, read Richard Delgado's "Critical Race Theory." It's on Library Genesis for free.