First gender non-binary person to run for U.S. Senate visits Bowdoin
February 21, 2020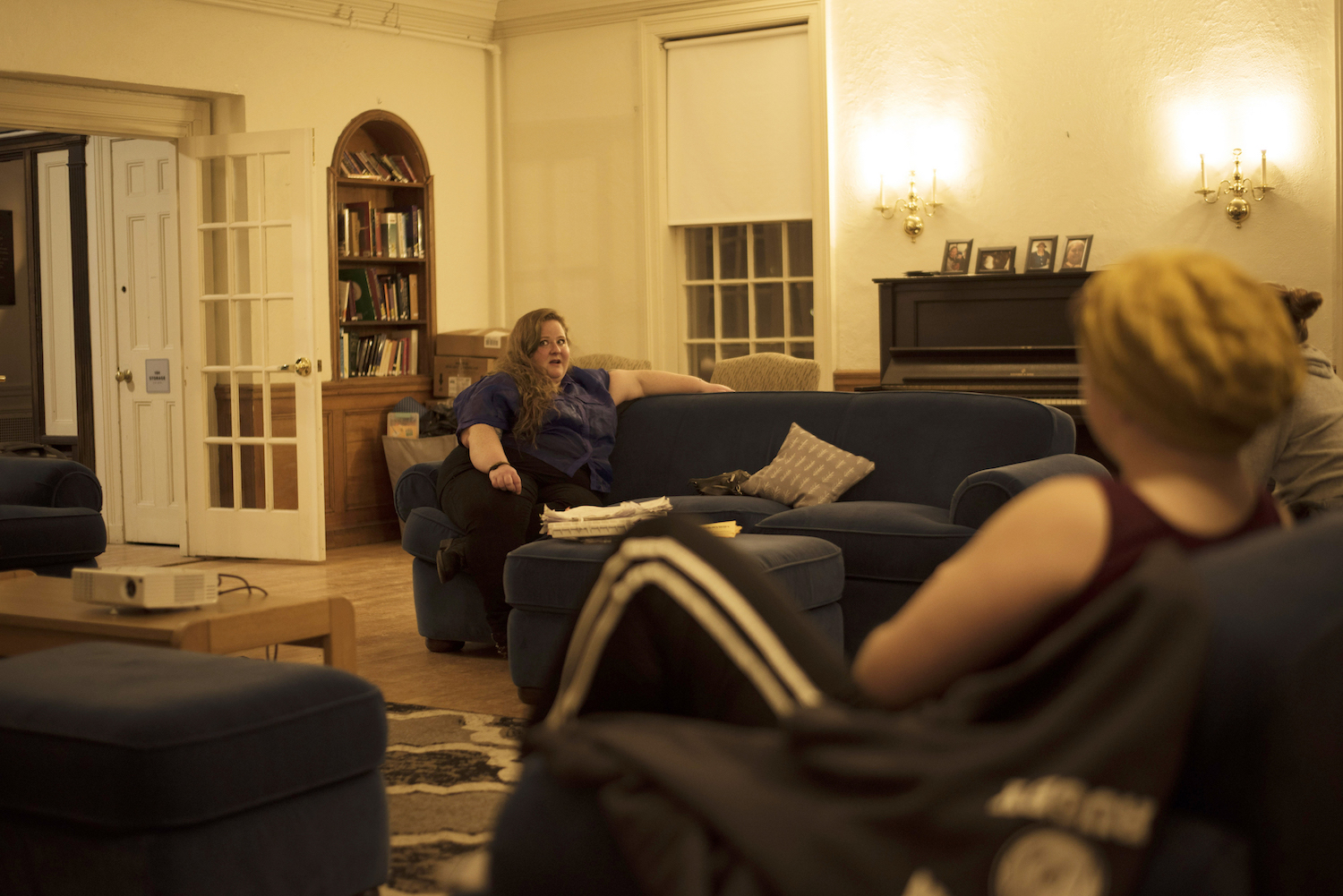 "How many people here think you can buy an election?" asked U.S. Senate candidate Bre Kidman.
Every hand in the room went up.
"How many people think you should buy an election?" asked Kidman.
This time, no one raised a hand.
"That's consistent with what I see all over the state," said Kidman, who is running to represent Maine in the U.S. Senate. "And so most of what I talk about, and most of what my campaign is about is, the fact that it's on us to change that."
Kidman, a Saco-based public defender, is a candidate in the Democratic Senate primary and the first non-binary person to run for Senate. They are running on a platform of campaign finance and election reform, among other progressive issues.
Kidman had never run for office before declaring their candidacy in April of last year, making them the first Democratic candidate to enter the race. After trying to contact Senator Susan Collins about a piece of legislation they opposed, Kidman became frustrated with the lack of response and the general lack of accountability from public officials.
"Nobody made me mad enough to run before Susan Collins," said Kidman.
Kidman spoke to a small group of students in the living room of Howell House on Tuesday at 7:30 p.m., a turnout they attributed to the timing of the event and bad weather conditions. However, Kidman noted that these intimate conversations demonstrate the realities of running a true grassroots campaign.
Kidman is largely running their campaign themself while working their full-time job. They have a core group of volunteers but no paid staff. While Sara Gideon, Speaker of the Maine House of Representatives and the current frontrunner in the primary, is running on a multimillion-dollar budget, Kidman noted that they currently have about eight thousand dollars in the bank.
Instead of running a more traditional campaign centered around fundraising, Kidman uses campaign events to support charitable organizations throughout Maine.
"The idea is that if you just go out and do good things and show people that you are someone who's going to do good things, that speaks louder than broadcasting everywhere, 'I will do good things if you elect me,'" said Kidman.
That said, they have placed emphasis on reaching college students.
"Somebody made a spreadsheet for me with a bunch of colleges and a bunch of email addresses and I had a night where I sat down and was like, 'okay, let's email the colleges.' I was really excited that Bowdoin got back to me," said Kidman.
Kidman's visit was co-hosted by Bowdoin Queer Straight Alliance (BQSA) and Bowdoin Democrats. Prior to the talk, BQSA hosted a dinner with Kidman.
Kyle Putnam '22, one of the leaders of BQSA who was involved in bringing Kidman to campus, said that they are supporting Kidman's campaign and noted the importance of engaging with politics in Maine.
"I'm not from Maine, and I wanted, when I moved here, to get a little bit more involved in local politics," Putnam said.
Similarly, Bowdoin Democrats also stressed the value of staying engaged politically on campus.
"I think it's important for the Bowdoin Democrats to create a space for people on campus to get informed about the upcoming primary campaign," said Juliet Halvorson-Taylor '21, one of the leaders of Bowdoin Democrats. "As a club, one of the things that we're really emphasizing this year is the Senate race that's coming up in Maine."
Kidman admitted that their campaign is a long shot.
"[My ideas] sound a little fringy, which is fine," they said. "I'm used to being a little fringy."