Cross-country races towards NCAA regionals
November 8, 2019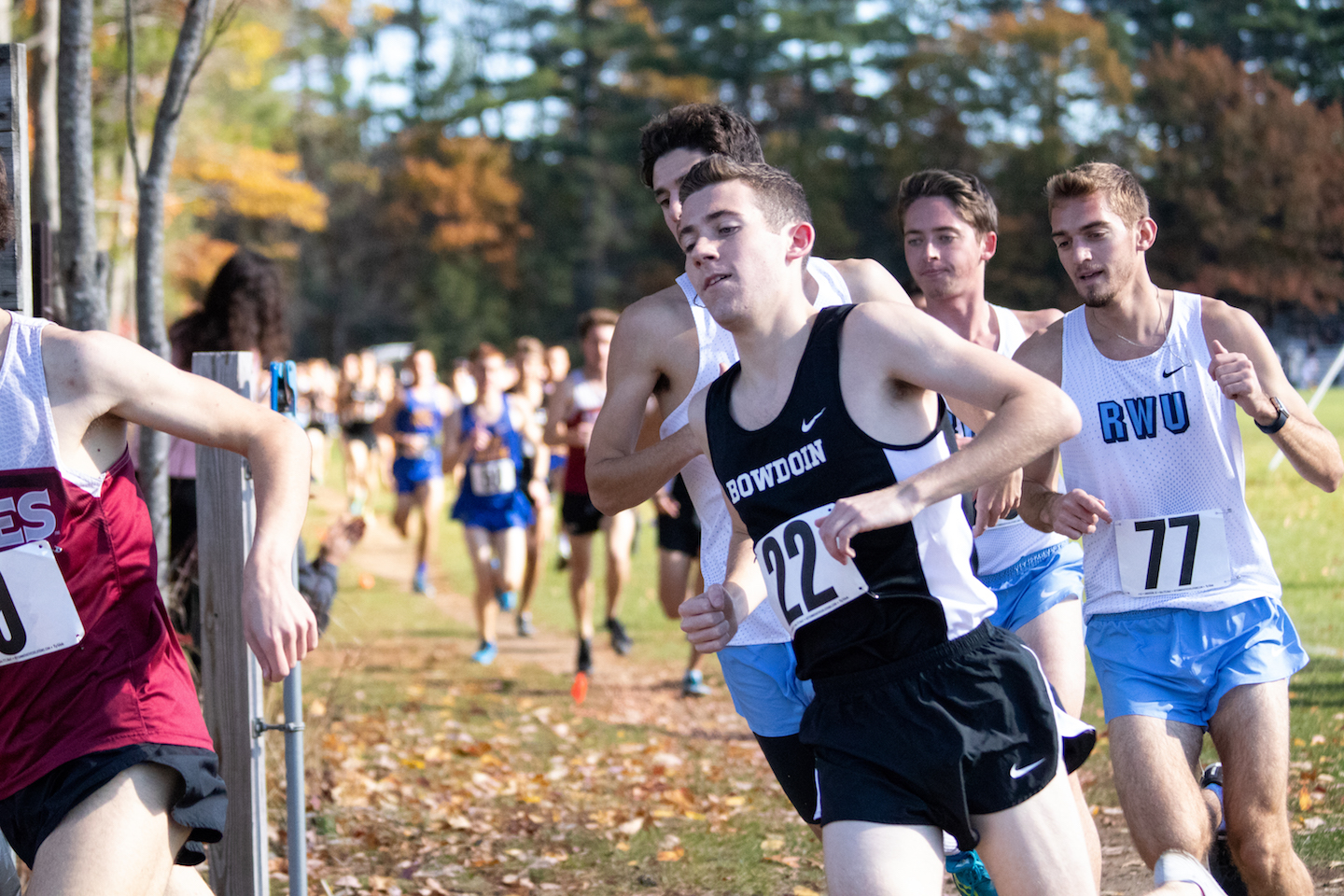 At the culminating event of the NESCAC cross-country season last weekend, both the men's and women's cross-country teams posted promising results, which bode well for next weekend's NCAA regional meet. Hosted by Williams, the 2019 NESCAC Cross-Country Championships brought together 11 different schools, 22 separate squads and several hundred runners. On a dry, 50-degree day, runners faced an imposing challenge in Williamtown's hilly terrain.
The women's team beat expectations, posting a strong fifth place finish on the challenging, mountainous course despite being seeded sixth before the race.
"From the team perspective, we had been seeded sixth but finished fifth, so that's always what you want. I think that's the best finish we've had as a team since I've been a part of the program, which is really cool to be a part of," said captain Caroline Shipley '20.
After losing six of last season's top contributors, the men's team entered this season with a degree of uncertainty. At Williams, however, seeded 10th overall, the team also surpassed expectations, earning ninth place in an exceedingly strong field of schools.
"I think last weekend was, for most people, a really great race," said men's team captain Luca Ostertag-Hill '20. "We're very pleased with [exceeding our seed.]"
Head Coach Peter Slovenski commended both teams' top-scoring runners for setting an example at the front of the pack.
"Our front runners came through in the clutch," wrote Slovenski in an email to the Orient. "They showed a lot of intelligence with their pacing and the surges they made."
Notably, Shipley posted an exceptional sixth-place overall finish, earning her first-team all-NESCAC honors. However, she will not have much time to rest on her laurels.
Both teams will face an even taller test in two weeks in the 2019 NCAA Regional Meet at Bowdoin.
Compared to this past weekend's meet, which was hosted at an unfamiliar course far from home, NCAA regionals will present a different challenge—one that both teams will be much more acclimated to.
"We all know the course—we've run it hundreds of times," said Ostertag-Hill. "And we have everybody out there. We're going to have the entire track team out there [cheering us on] … all the families and the Brunswick community."
As the fall season reaches its climax, the team is focused on staying true to its values. Shipley shared one mantra that she hopes her teammates will keep in mind next weekend as they enter this fall's greatest challenge.
"Run the first third of the race with your head …  run smart," she said. "Run the second third of the race with your personality, just do your thing. [And] run the [final] third of the race with your heart."