'A political existence': Native culture on campus
October 18, 2019
Maine celebrated its first Indigenous Peoples Day on Monday. For many Bowdoin students, their awareness of Native Americans comes only from history books or environmental justice readings. Native students are very much present on campus, and Indigenous people have been present in the Brunswick area since well before Bowdoin's founding.
Native Americans in Maine
Native Americans referred to the Brunswick area as Pejepscot, which means "long, rocky rapids part." The people living in the area were also known as the Pejepscot. They were a subtribe of the Arosagunticooks, who were part of the Abanaki tribe. "Abanaki," or "people of the dawnland," are part of the Wabanaki confederacy, a coalition of Maine Indians formed in 1776 that is still active today.
Information about the Pejepscot at the time of Brunswick's early settlement by Europeans comes from secondary accounts—the Indigenous people of the region did not keep written records of their history or boundaries. Colonists began documenting Native land divisions and culture once they arrived in the 17th century. However, these reports may be inaccurate, as language barriers and cultural differences caused misunderstandings.
Nicholas Smith, a local historian, says that Native Americans in the area travelled all year long, following seasonal game and crops. Brunswick was a key fishing spot in the spring. Though there are primary sources that record small numbers of Indians living in the area, Smith says there are no indications of a permanent settlement in Brunswick.
In 1628, Thomas Purchase became the first European to settle in Brunswick. He was granted the Arosagunticook land by Massachusetts governor John Winthrop in 1639. According to the colonists' reports, Purchase carried on trade peacefully with the Natives for the better part of 50 years.
Though the exact boundaries of Purchase's land are unclear, historian Emerson Baker believes that most of the lands on the lower Androscoggin, including Brunswick, were sold to the British between 1639 and 1660. However, most of these deeds included a stipulation that Natives could still hunt on the land, so long as they did not disturb English fisheries.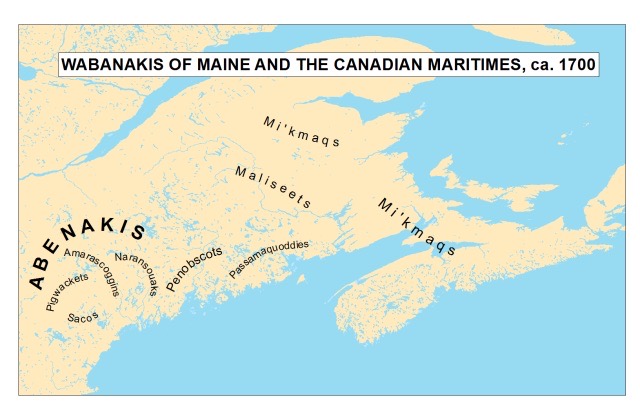 In the late 17th century, most Wabanaki tribes aligned themselves with the Wampanoag chief Metacom in King Philip's War. The conflict became particularly violent in southern Maine, where most of the European settlements were burned. Around 400 colonists and between 100 and 300 Indians died in Maine during the battles and raids, and almost all the colonists evacuated to Massachusetts by 1678. Thirty years later, once the colonists deemed Maine safe again, they returned, slowly pushing Native Americans out and forever changing the natural environment that the tribes depended on.
Since then, limited attempts at reparations have been made. Currently, there are three Indian reservations in Maine, though most Wabanaki people do not live on them. In 2012, the Maine Wabanaki-State Truth and Reconciliation Commission was created to investigate potentially discriminatory child welfare practices. The Commission found that Native children in Maine were five times more likely to be placed in the foster care system than non-Native children and that the removal of Native children was evidence of racism against the Wabanaki. The Commission labeled the actions of the state "cultural genocide."
Native culture on campus
Despite the area's history, Bowdoin cannot boast a large Native student population. According to the Integrated Postsecondary Education Data System demographic data from colleges, American Indians (not including Native Hawaiians) made up 0.3 percent of Bowdoin's student body during the 2017-2018 school year.
The Office of Admissions does sponsor some outreach projects aimed at introducing Bowdoin to Native students. Whitney Soule, dean of admissions, said that the office collaborates with College Horizons, a national nonprofit that hosts workshops for Native high schoolers seeking to attend college. Bowdoin hosted students during the summer of 2015, and admissions staff work with the program every summer to provide college counseling to participants.
Efforts to incorporate more Native students into the campus culture began in earnest in 2007, when the Maine NESCAC schools formed the Wabanaki-Bates-Bowdoin-Colby Collaborative (WBBC). Leslie Shaw, a former visiting assistant professor of anthropology, ran the program on the Bowdoin side from 2007 to 2012, and she served as a liaison for Native American affairs in the president's office—the only one the College ever had—and the advisor for the Native American Students Association (NASA) which was founded in 2009. Her biggest projects included organizing an annual Wabanaki Arts Festival in Smith Union and planning faculty trips to Indian reservation schools in Maine.
"Leslie's plan was also to get various Wabanaki groups in Maine feeling as though they could walk on to campus and they were not strangers, [that] they were welcomed," said John Cross, Shaw's husband and secretary of Development and College Relations who serves as the unofficial College historian.
After Shaw's death in 2012, WBBC fell by the wayside and the once annual programs ended.
NASA's Revival 
Amanda Cassano '22, one of NASA's current leaders, helped recharter the group last year.
"The leaders of the club were continuously burned out from trying to educate the campus community while supporting Natives on campus," Cassano said. "As a small organization with few stalwart advocates on campus, it became really difficult to lead the club."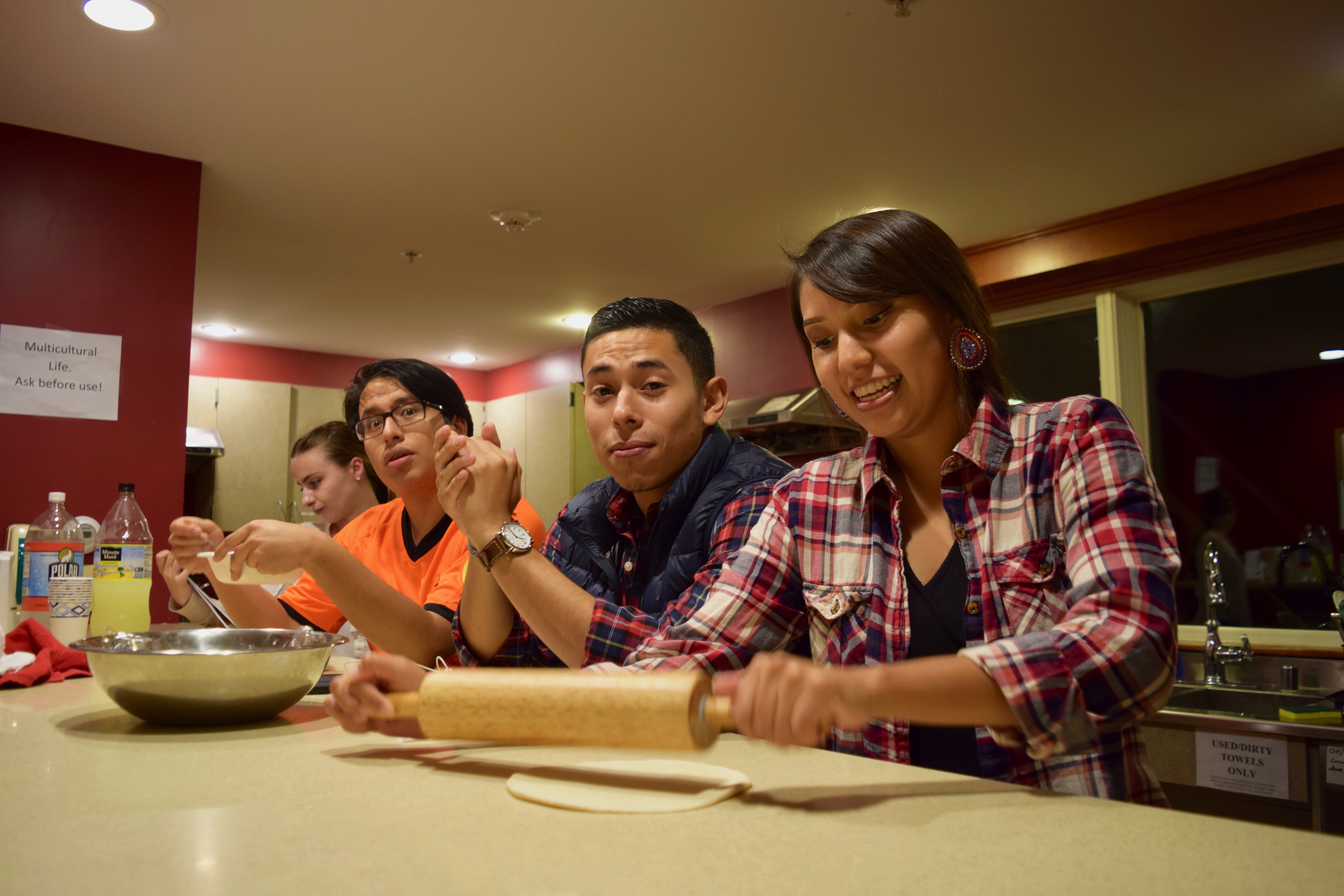 This year, around nine members consistently attend meetings to plan events and share their experiences. November is Native American Heritage Month (NAHM), and the group has organized various lectures and events.
Additionally, NASA called upon the College to incorporate land acknowledgments as a routine procedure. Land acknowledgments recognize Native ties to the land, generally stating, "before we begin this meeting, we would like to acknowledge that we are on the traditional land of the [name] people." The acknowledgements are often made at large events—concerts, governmental meetings or conferences—and have been commonplace at other U.S. colleges, including Northwestern University and Colorado College.
"We just want to make sure that we're aware of the history, of the land, of the people who came before us, the people who still live here," Cassano said. "People forget about that."
Native experiences on campus
Students in NASA have differing opinions about how faculty engage with Native perspectives and sources.
Emma Simpson '22, a NASA member, said that one of her professors once had students incorrectly reenact an important Native tradition with which she was personally familiar. She said the professor's response to her complaints was unclear and dismissive, which discouraged her from approaching issues of misrepresentation at the academic level.
"I tried to tackle [Native representation] from the angle of, 'we need to change the way we talk about this in class,' and that didn't go over very well … [for now] I want to approach it from the conversations amongst peers, bringing in people to talk," said Simpson.
In Cassano's experience, some professors are inclusive of Native voices and sources in their curricula, regularly assigning readings about and by Native Americans. But she admits that other professors are hesitant to bring Native issues into the classroom.
"There are instances where professors just aren't as well versed with [Native culture and history]. They're not comfortable engaging in those conversations about Indigeneity," Cassano said. "There's a lot of sensitivity, a lot of guilt surrounding these ideas about colonialism."
Cassano worries that Native students' lack of representation allows racism and microaggressions to go unchecked. For example, at the "Cracksgiving" party in 2014, several students dressed up as stereotypical Native Americans, donning feather headdresses and "war paint." The students were disciplined, but the incident remains an infamous example of cultural appropriation in Bowdoin's recent history.
"If people don't know that we exist, then it allows people to mock us, to make fun of Native American culture, to appropriate it," Cassano said. "And those smaller issues, those little microaggressions, they can build up into larger issues. If people don't know that we're still here, they can take away our rights."
NASA hopes to heighten the visibility of Native culture through its programming, but some members worry the student body is not ready to confront Native issues and the history behind them.
Carlos Campos '22, NASA's treasurer, said that Bowdoin students do not engage with Native issues, specifically those of South American Indigenous people, with whom he identifies.
"As much as we hate to say it, the student body itself does not react well to [Native issues]. We have posters that say 'You are on indigenous land.' Does anyone ever talk about them? Does anyone ever talk about them as much as they talk about the other posters on campus? No," he said. "If there's one association [on campus] that I feel like has been thrown out of the way, it has been NASA."
Other students believe the community is more receptive. Shandiin Largo '23 said that she has encountered genuine curiosity about her Native culture from fellow students.
"I'm just keeping in mind that I shouldn't be offended that people don't know [about Native cultures]," she said. "That's part of [being a Native person], teaching others, but also being mindful of other people's perspectives on it, or the lack of knowledge. And then making that clear that I'm not speaking for all Native Americans, just for myself and my experiences."
As NAHM nears, NASA members hope that students will participate in their events and are receptive to their messages. The group is open to all students, even those who do not identify as Native American, and it welcomes new members.
"I want to shine light onto Native history as a remembrance and as a tribute to those that still live today as Indigenous people," said Campos.
Cassano, a Native student, also wants her voice to be heard, especially at Bowdoin.
"Existing as a Native person is often, whether we want it to or not, a political existence," she said. "We've endured. It makes me very proud to be here today as a Native person to know that I survived. I'm constantly fighting against that colonial legacy by still being here today."