Affinity groups band together for Blind Date Dinner
February 15, 2019
Last night, African American Society (AfAm), Latin American Student Organization (LASO) and Asian Student Alliance (ASA) joined together to put on the third annual Valentine's Day Blind Date Dinner.
The central goal of the program was to bring as many people together—breaking outside of their own Bowdoin bubbles—as possible, said Louis Mendez '19, president of LASO.
"People are so caught up into their own little bubble," said Mendez. "So the reason for making it blind—you don't get a say in who you're getting dinner with and, at least we hope, that you're going to meet someone new and that's kind of a way of just breaking that bubble a little bit."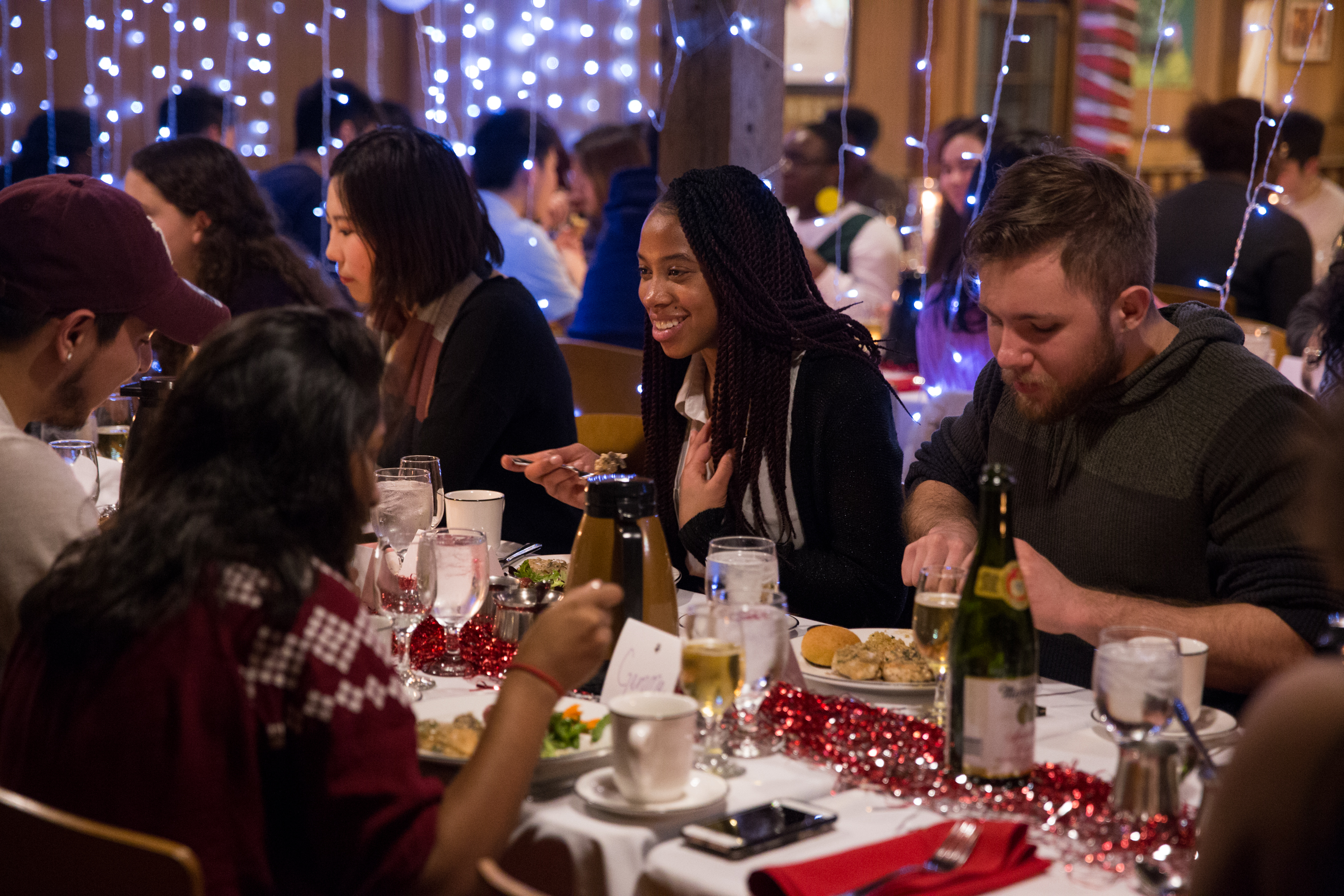 While the event is a lighthearted addition to the Valentine's Day festivities, it stems from a desire to address shortcomings in campus dating culture, such as the dominance of hookup culture.
"People think that you just have to hook up," said Mamadou Diaw '20. "You have to maintain hooking up because if you get too serious and things don't work out, then everything just goes awry because the school is so small."
In particular, many feel a need to address the specific issues faced by people of color (POC) in regards to dating and hooking up on campus.
"[When the event started] there was a lot of talk about dating culture here and a lot of people of color felt like the dating scene wasn't for them," said Mendez. "And so we were like 'oh, we can address that issue while also having fun about it.' For us, it was mostly just a way to connect people and have people reconsider what it means to have this whole dating scene."
Part of this feeling of not belonging lies in a lack of visibility and inclusivity in the social spaces on campus for POC.
"The idea of dating is that … if you don't see it, it's not happening," said Diaw. "I feel as though, especially in the community for students of color, [dating's] not as visible or not as prevalent and there's already this idea that dating doesn't really happen to the school."
"And I feel like [the lack of couples] sort of stems from party spaces and where people hang out," Diaw continued. "That's something that's always in the back of my mind when I'm going out with friends—I feel like I'm not necessarily a part of the space that I'm at, and I'm not deemed as the ideal person that someone's going out to look for in that space."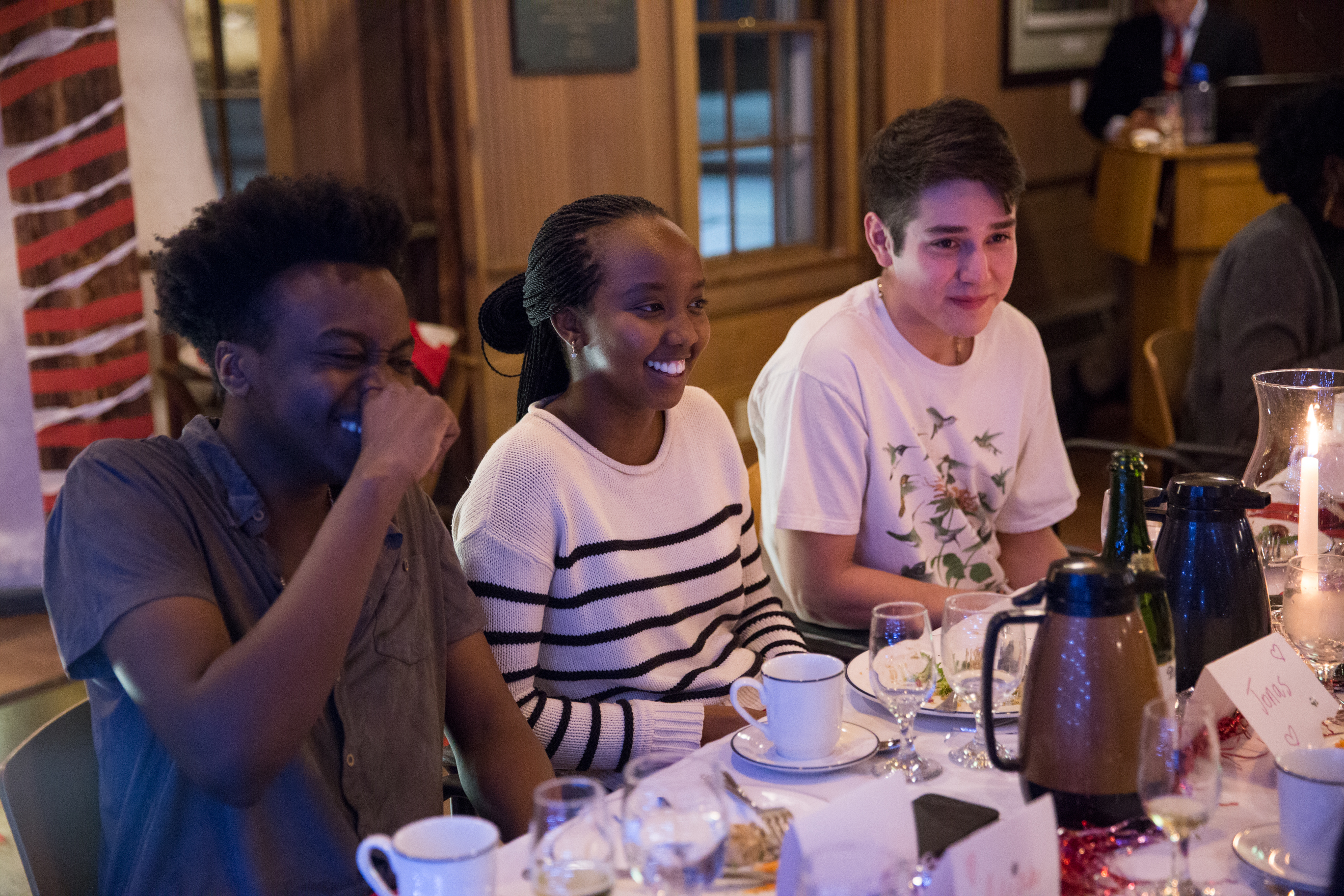 This year, participation was capped at 60 people—almost twice the number of attendees as last year. This increase prompted a change of venue from 30 College to the Cram Alumni Barn.
Participants register for the event by filling out a short survey that includes typical questions such as name and class year, as well as questions about students' favorite music and "net worth." Attendees were also asked to share how serious they were in meeting a romantic interest through the event.
"Some people are definitely hoping to find someone and, you know, connect, and I am looking for new friends," said Kevin Chi '21, treasurer of ASA. "That's why I think this is sort of great, because we give people the platform to do all of the above."
Bringing different affinity groups together is another important theme of the program, as this year ASA joined as a sponsor of the event.
"I don't think there really is a lot of interaction across the affinity groups on campus," said Chi. "Other than events mediated through the multicultural coalition center, there are some parties that happen sometimes, but there aren't many chances for the different affinity groups to connect."
The groups hope attendance at the event will continue to grow to include more students from across campus, and to bring even more affinity groups and clubs into the fold in future years.
"Expanding [the event] and seeing how it can grow and include so many other organizations and people in general—that would be so cool to see," said Mendez.
Roither Gonzales and Anna Fauver contributed to this report.
Editor's note, 4:01 p.m. on 2/15/2019. This article has been updated to accurately reflect Kevin Chi's class year. Chi is a sophomore.