First-year survey results: breaking down the class of 2022
September 14, 2018
Last year, when the Class of 2022 first began talking about which colleges they were applying to, 33 percent of them were not sure whether they should be saying "Bo-do-in," "Bow-do-in" or "Bow-din." Since then, they have learned how to pronounce the College's name and developed dining hall allegiances—Thorne Hall comes out on top with 61 percent of the vote. Thirty-five percent of them have already acquired a pair of the iconic L.L. Bean Boots, while 33 percent of first years plan to never buy a pair. For 66 percent of first years, Bowdoin was their top choice school.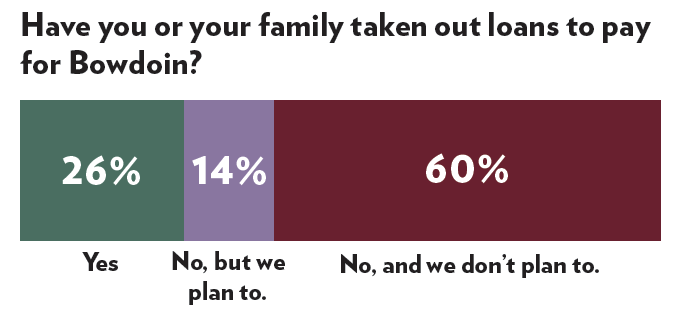 All of these statistics come from the Orient's inaugural first-year survey, which gathered information about everything from students' preferred dining hall to their family's income bracket to their intended career field. The 29-question survey was emailed to the first-year class on September 3 and closed eight days later. It received 294 full responses, representing roughly 57 percent of the approximately 510-person class.
Overall, 16 percent of respondents are first-generation college students by Bowdoin's standards, meaning neither of their parents graduated with a four-year degree. This percentage is higher than previous classes. In the Class of 2018, for example, 12 percent of students matched the College's definition of first-generation. First-generation students are more likely to choose chem-free housing, with 50 percent of first-gen first years living on chem-free floors. In contrast, only about 17 percent of first years who are not first-generation opted for chem-free living.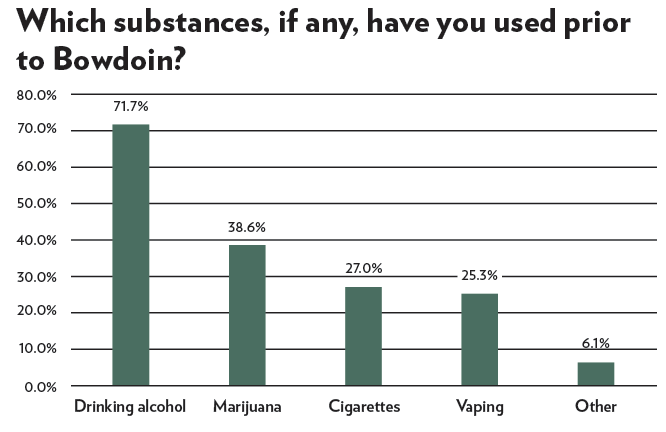 Seventy-three percent of respondents either already work or plan to work an on-campus job. Ninety-six percent of first-generation students work or plan to work, compared to 69 percent of students who are not first-generation.
Nineteen percent of respondents reported having one or more relatives who had attended or currently attend the College. Seven percent of first years have one parent who attended Bowdoin, while for two percent of respondents, both parents are alums. Four percent of first years have a sibling who has attended or is currently attending Bowdoin. Other relatives, including grandparents, aunts and uncles, make up the remaining six percent.