Babson brings experience in North Korea to Bowdoin
February 2, 2018
After a faculty departure left a gap in the Department of Government and Legal Studies' curriculum, Associate Professor of Government and Asian Studies Henry Laurence asked his friend Bradley Babson, a former World Bank employee to North Korea and current consultant for the World Bank and the United Nations, to join the Bowdoin faculty for a single semester.
Babson brings his experience to the classroom in his course "The Two Koreas and Geopolitics of Northeast Asia." His course will prioritize practical world diplomacy.
"I am emphasizing policy writing over academic writing," said Babson. "Part of the subtext of the course is the fact that I come not from an academic background, but a real-world background."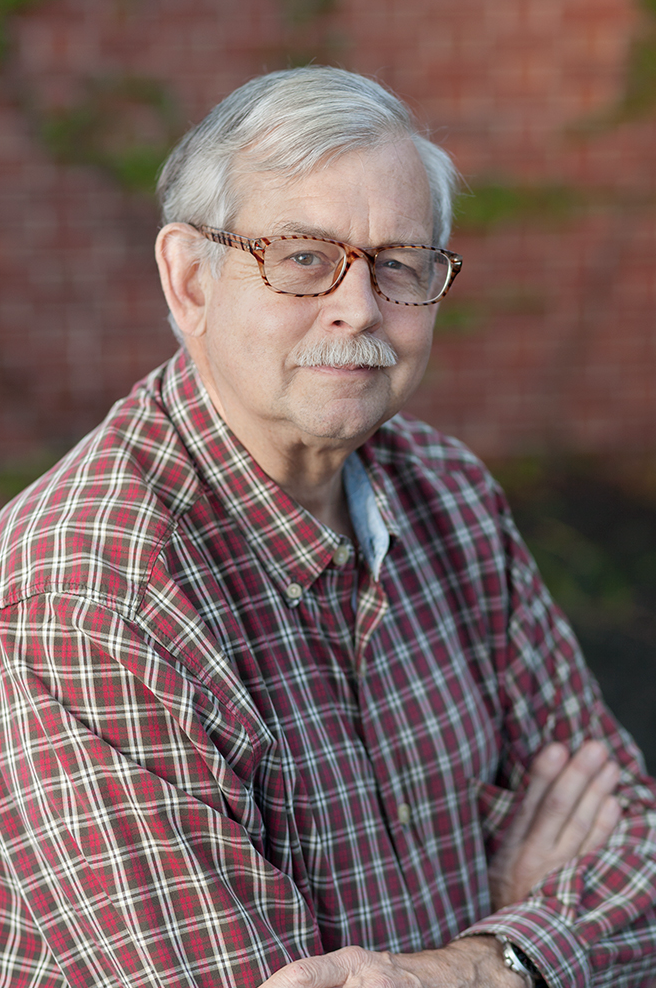 After completing his degree at the Woodrow Wilson School of Public and International Affairs at Princeton University, Babson joined the World Bank, where he was assigned to the Korea desk in the Operations Department. After a number of years, Babson moved on to look at the education, health and population sectors in relation to eight countries in the region, ranging from South Korea to Laos.
During that period, he worked with South Korea as it was preparing to leave the World Bank to the join the Organisation for Economic Co-operation and Development (OECD).
"They wanted to upgrade science and education research to OECD level and to deal with issues in the health systems – they were transitioning from one type of a health problem to a more advanced country with health issues – and had to make systemic adjustments," said Babson.
In the 1990s, Babson also ran a regional office in Bangkok, where he assisted in integrating Cambodia and Vietnam in global markets.
However, it was only in the late '90s, after Senator Sam Nunn visited North Korea, that Babson became more intensely involved in North Korea's policy. After the reorganization of the Bank, Babson was asked to join the Vice President's office in Asia.
"They said if you got along with the Vietnamese, why don't  you find out what's happening in the North Korean economy," Babson said. He was given the task of "watch-breeding," where he was asked to form a relationship with North Korea, even though it was not a member country.
Babson's first trip to North Korea was in 1998, when he was invited to explain the nature of the World Bank. His visit was part of a larger trend in North Korea, which at the time was attempting to become more integrated within the global market and strengthen its diplomatic relations. In his observations for the World Bank, Babson said that ignorance about economics was just as much of a challenge as ideological issues in North Korea.
"I asked [the director of the North Korean Central Bank] how they came up with the exchange rate with the North Korean Yuan to the US Dollar of 2.16 and the answer was 'Well, February 16 is Kim Jong-Il's birthday.' And I said, 'Well, I'm not in Kansas anymore,'" he said.
"I did that for a number of years and then decided, because they were not a member country there were limitations in what I could do and pursue," said Babson. He then took advantage of an early retirement to work as a consultant for the Bank.
Since then, Babson has stayed engaged through his involvement in Track II meetings—informal discussions between non-governmental actors—as chair of the Democratic People's Republic of Korea (DPRK) Economic Forum at the U.S.-Korea Institute and on the Advisory Council of the Korea Economic Institute of America, on the Executive Committee of the National Committee for North Korea.
According to Babson, the ceiling of knowledge increased dramatically between 1998 and 2014, the year he traveled to Pyongyang for a second time. More recently, young people have become involved in government and academics since they are now allowed to travel and participate in study tours. Additionally, North Korean citizens have been given access to the internet.
"One young academic that I talked to studied in Canada and said he was on the World Bank website every day learning," said Babson. "They have been trying to educate themselves in ways that they can to help them internally improve and get the economy working better."
Babson emphasized that North Korea is a changing society, and that there is a de facto acceptance of the emergence of markets.
"There is a tolerance for innovation and exploration, people are more open about asking embarrassing questions than they used to be," he said.
The North Korean government attempted a currency reform in 2009 aimed at cracking down on private markets. However, the measure received pushback and was ultimately withdrawn.
"They realized that the cat was out of the bag; they weren't going to be able to restrain the role of markets—people were dependent on it," Babson said. "It's like the social contract between the state and the people had moved to a point where this top-down dictate—just do what we say and live with it—was not longer realistic."
Thus far, Babson's motivations for pushing knowledge engagement and finding ways to keep peace is to push North Korea towards a better future. Through one particular interaction with his 29-year-old interpreter, Babson discovered a certain openness in the North Korean culture. After learning that Babson's wife is a minister, his interpreter opened up to Babson about his experience with depression and his desire to engage with a more spiritual side of life.
"What had struck me about that was to be so personally vulnerable in a relationship that was very unusual sitting together," said Babson. "[Religion is] part of the history of Buddhism and Confucianism and it has been suppressed in the North, but that doesn't mean people don't have these yearnings and willingness to share."