Masque & Gown stages 'The Laramie Project'
October 27, 2017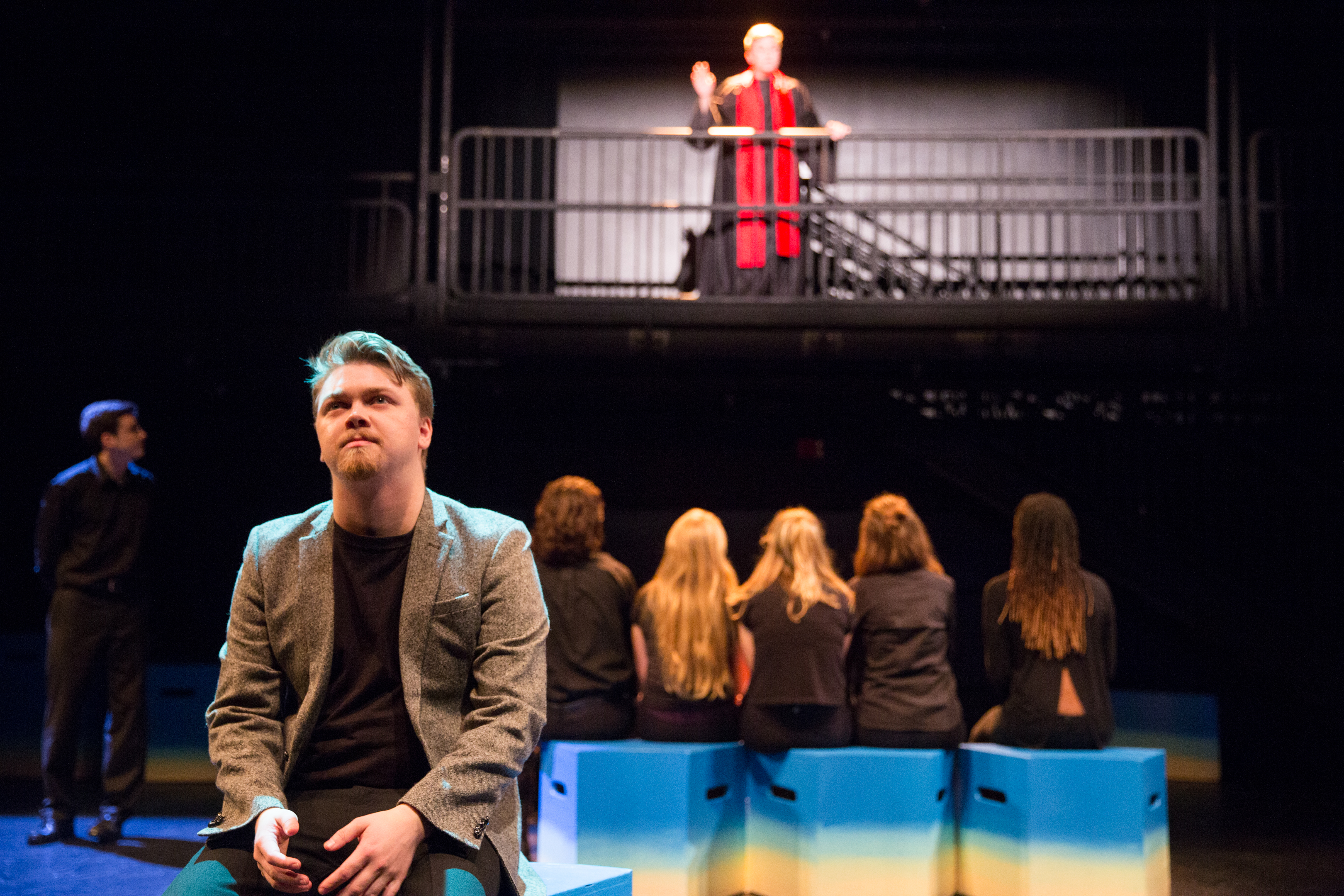 Yesterday, Masque & Gown premiered "The Laramie Project," a production choice that continues the group's break with the more traditional shows that characterized much of its history.
"We had three plays in a row during my time here and, I understand, several more before this that were like white, living-room, family dramas where people sat in their kitchen or living rooms and talked about their white people problems for a nice hour and a half," said Kathleen Johnson '19, director of the show, in a discussion at Burnett House last week.
"The Laramie Project" portrays the aftermath of the 1998 murder of Matthew Shepard, a gay student at the University of Wyoming—one of the first hate crimes against a gay person widely covered by national media.
The show was created by members of the Tectonic Theater Group from New York who traveled to Laramie, Wyoming in the wake of the tragedy to conduct more than 200 interviews with students, professors, police, social workers and other residents of the town. Each of the many characters represents an individual that the group interviewed.
This choice builds upon the momentum of last spring's play, Blown Youth—a sharp departure from this paradigm.
"[The characters were] all women, several of whom were not from the United States, several of whom were queer, several of whom could not be played by white actresses, and so that ended up breaking a lot of barriers in terms of the topics being discussed on stage and the people you see on stage," added Johnson. "We wanted to keep doing that with the next play. So "Laramie Project" came to my mind because there are no racial requirements, gender requirements, any kind of physicality that you need to be in it."
Masque & Gown Treasurer Brendan Pulsifer '20 organized a discussion at Burnett House to explain the importance of this show in the context of continuing discussions about LGBT history and life.
"In the Laramie Project we see a community that is forced to look at itself in the mirror, and say, OK, this happened here, what are we going to do about it," said Johnson.
"'The Laramie Project' is an important forum for us to ask those questions of one another, of our larger community," echoed Marika Cifor, CFD Postdoctoral Fellow in Gender, Sexuality and Women's Studies who also spoke at the discussion. "Thinking about how prevalent hate crimes still are, and the ways in which systemic injustices are still taking place, these conversations are ones that were relevant in 1998 but continue to be just as relevant."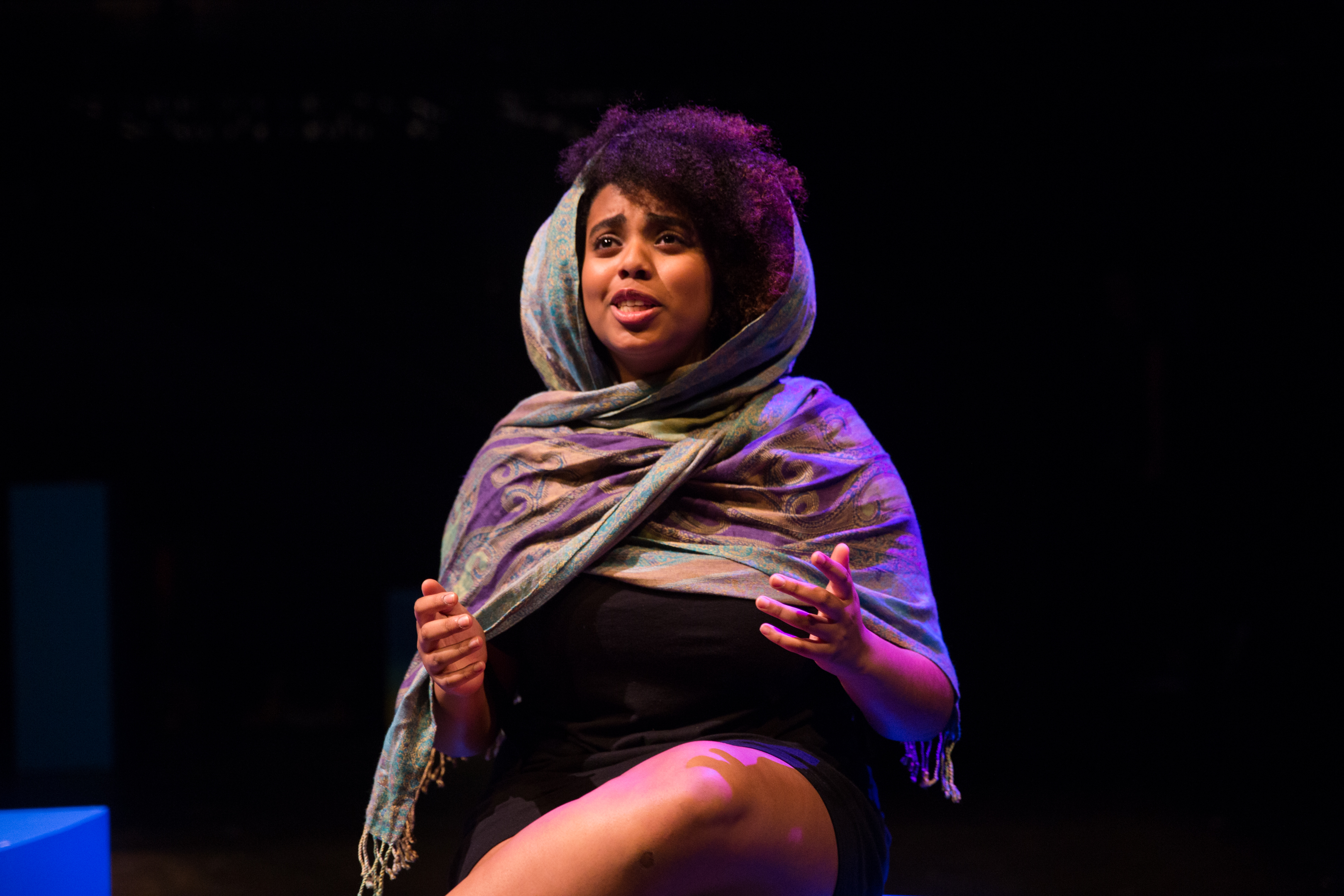 Mackenzie Schafer '19, artistic director of Masque & Gown, explained that the play shows the many different effects of a tragedy on the local, national and global community.
"We've had a lot go on in the past few years, as far as devastating events, so I think [the play shows] that one thing that seemingly could be very small has such a ripple effect, and affects so many different members of a local, national and global community," said Schafer.
Schafer also explained how the show has allowed Masque and Gown to expand artistically. The show provides members with the opportunity to play several different characters and to push the limits of their production.
"Since I've been on campus all the shows we've performed have been in a house set, so we've really shaken that mold up a bit, and have a pretty abstract new set that we're really excited about that 'The Laramie Project' let us do."