Ad Hoc Committee recommends creation of SVP for Inclusion and Diversity
September 15, 2017
In a report released on August 29, the Ad Hoc Committee on Inclusion recommended that Bowdoin hire a Senior Vice President for Inclusion and Diversity (SVP-ID) as part of the College's ongoing efforts to foster inclusion and diversity on campus. Reporting directly to President Clayton Rose and working closely with senior staff and the board of trustees, the SVP-ID will aim to improve faculty and staff diversity as well as respond to student needs in regards to inclusion.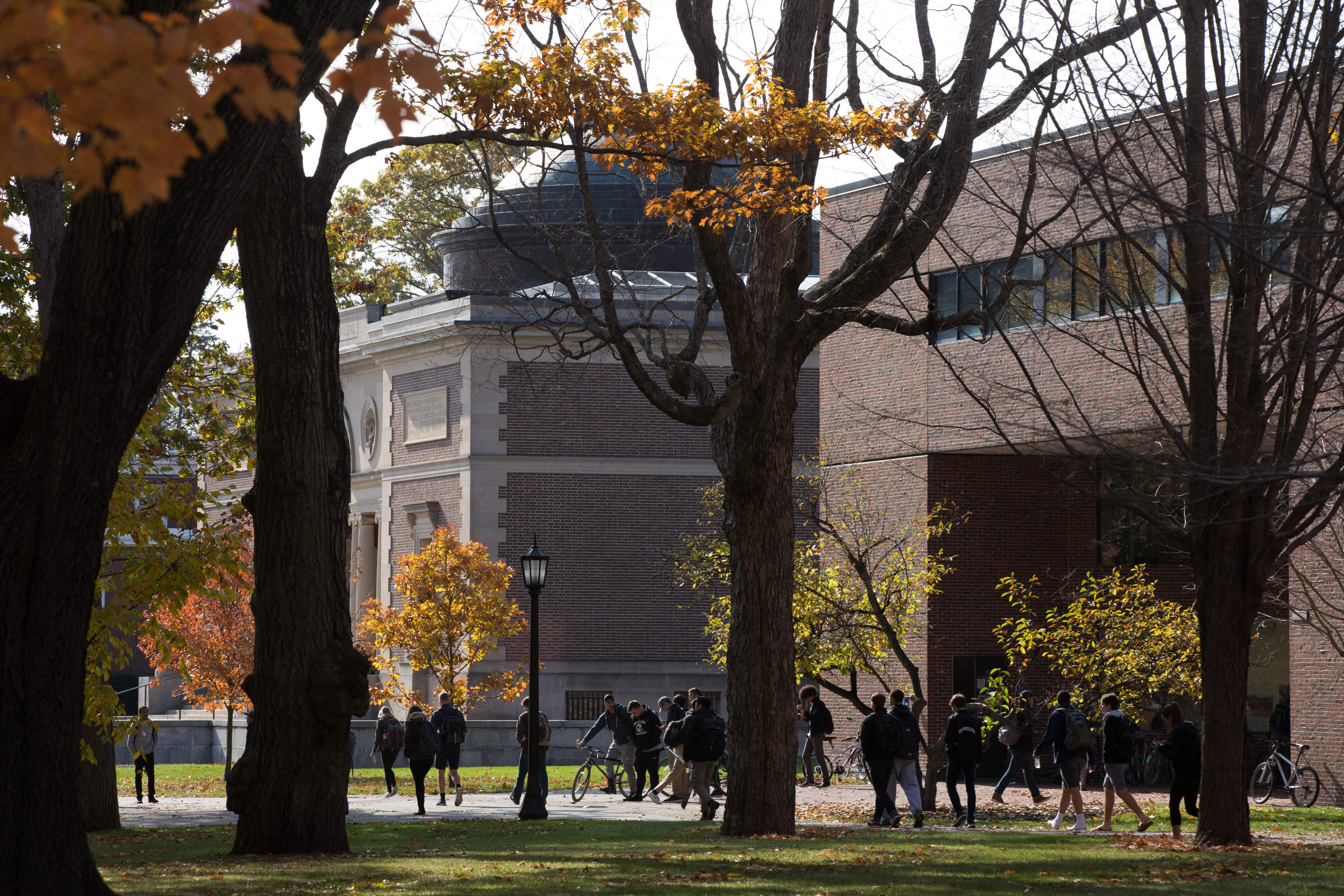 Comprised of thirteen students, faculty, staff and trustees, the Ad-Hoc Committee met multiple times during the 2016-2017 academic year. Established by Rose last September, the Committee was formed in response to the May 2016 Report on Diversity and Inclusion, the culmination of months of research by sociologists Camille Charles and Rory Kramer. The report by Charles and Kramer, who Rose invited to campus in December 2015 to conduct a wide-ranging study on Bowdoin's inclusivity. recommended the establishment of a dean for diversity and inclusion "I think it was important for us to have someone in senior administration whose focus is to think about these issues on a more institutional level and [to work] with President Rose and other members of the administration and the trustees to look at where we are and where we should be going and how to get there," said Mohamed Nur '19, a student member of the newly established search committee.
Comprised of Bowdoin students, faculty and staff, the Committee will consult with a search firm, Russell Reynolds Associates, to select a person best fit to fill this position. The Bowdoin community is invited to weigh in on the search process and SVP-IP job description via email or in person on September 25th, when representatives from Russell Reynolds Associates will be on campus to solicit feedback.
"A fundamental responsibility [of the SVP-ID] will be to help the College further build an inclusive community—one where we, at least, understand and celebrate our differences, where we draw strength from being connected as a part of Bowdoin, and where discourse about the tough questions and issues of inclusion and diversity are engaged in a thoughtful, respectful, and authentic manner," said Rose in an email to the College on August 29.
The Committee's report—as well as Charles and Kramer's—also recommended that the College adopt a policy of "Inclusive Excellence." Under this model, according to Kramer and Charles, diversity and inclusion are regarded not as extra benefits, but rather fundamental elements of a liberal arts education for all students.
With this model in mind, one subgroup from the Committee focused on proposals to revise Bowdoin's curriculum. In order to increase the study of inequity and identity, the subgroup suggested the reexamination of the existing distribution requirements and the timing of their completion, particularly the Exploring Social Differences (ESD) and International Perspectives (IP) requirements. Dean for Academic Affairs Elizabeth McCormack will take charge of this review.