Softball is ready for conference play after impressive preseason
April 1, 2022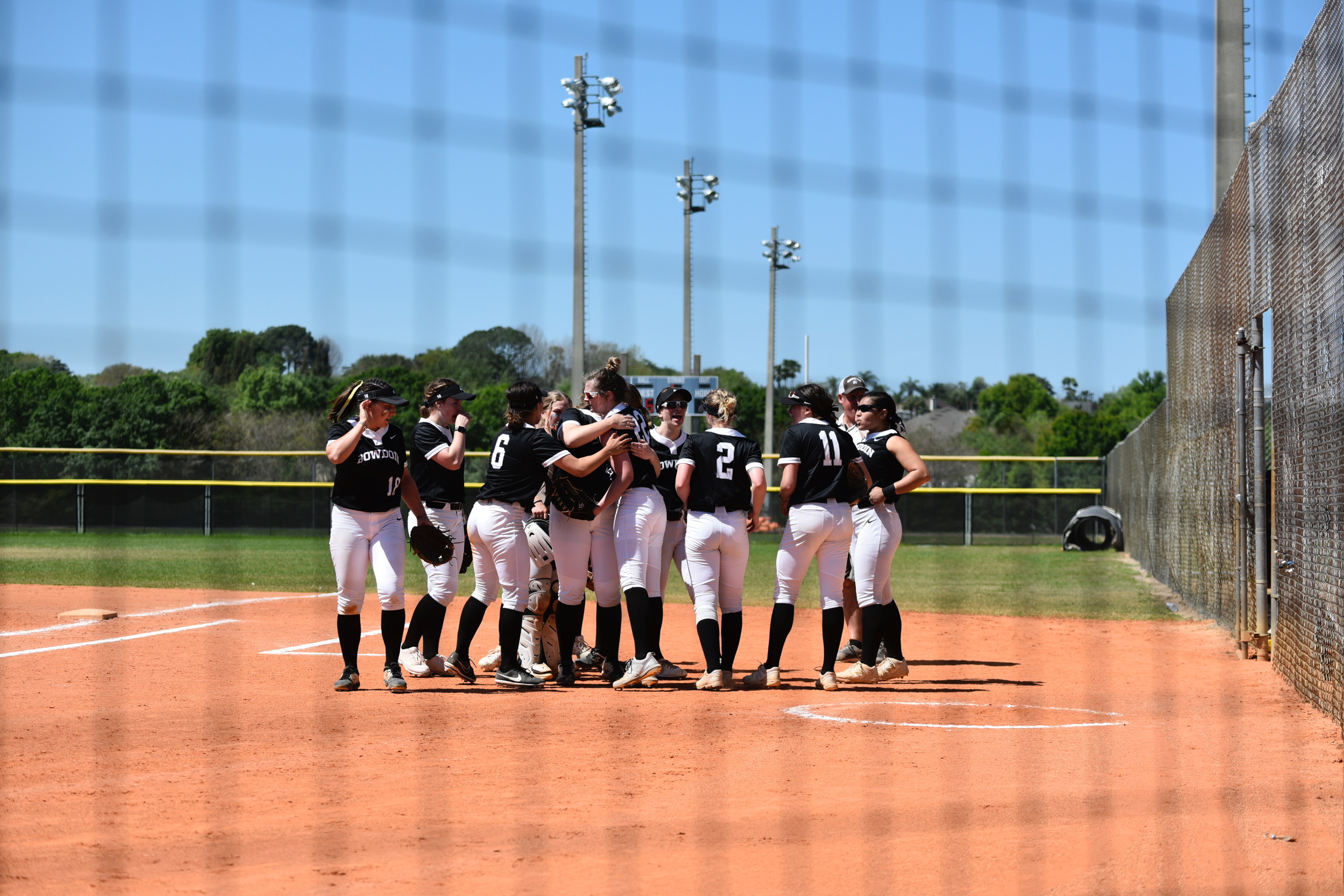 The softball team started off its season with an impressive comeback in Florida over spring break. While the opportunity to compete was the main focus of the trip, players were also excited to continue this team tradition for the first time since the beginning of the pandemic.
"I thought it was a really exciting opportunity because this was our first experience in Florida since my freshman year, which was in 2019," co-captain Karlye Pallotta '22 said. So it was a really big moment."
The team had a subpar start to the season with a 1-5 record, but quickly bounced back, winning five of their last six games in Florida.
Head Coach Ryan Sullivan reflected on the team's struggles over the first few days of competition.
"I think the game was moving very quickly for them," Sullivan said. "The biggest thing for us was our players being able to just settle down and play."
"As Bowdoin students, one thing that we all try to do is be perfectionists and try to bring our best foot forward in everything we do, and sometimes that is a mental obstacle to overcome," Pallotta said. "I feel like at the beginning, we were too excited about doing everything and not necessarily focused on the simplicity."
This week, Pallotta was named NESCAC Player of the Week for her impressive performance in the Sunshine State.
"[Pallotta] has worked tirelessly out-of-season, in the weight room, in conditioning sessions with Coach Willie and also in building good relationships with her teammates," co-captain Kasey Cunningham '22 said. "No one is surprised to see her succeed like that because she works so hard."
Despite the impressive individual accomplishment, Pallotta remains focused on the team as a whole.
"Just being able to shed light on Bowdoin athletics and shed light on how talented the team is and how much potential we have as a team going forward is something that was especially exciting for me," Pallotta said.
With the team winning five of their last six games, Bowdoin softball is heading in the right direction, but this season's outlook wasn't always optimistic.
"We did have a hard pre-season [with a lot of] moving pieces," Angelina Mayer '23 said.
One of these moving pieces was one of the team's pitchers who left the College last semester, leaving a hole on the team's relatively small roster.
"I think more than anything [the loss of a pitcher has] been a mental battle more than a physical setback," Cunningham said. "It's hard to lose personnel, especially pitching, which is a unique position in softball where you can't just throw anyone out there to do it."
Fortunately, new players filled in where the team needed support the most.
"Our team adjusted great … [we have some] kids who had some experience pitching and have jumped right into the fray," Sullivan said.
The softball team will face off against Tufts University in Medford, Massachusetts this weekend.