Baseball gears up for home opener
April 14, 2017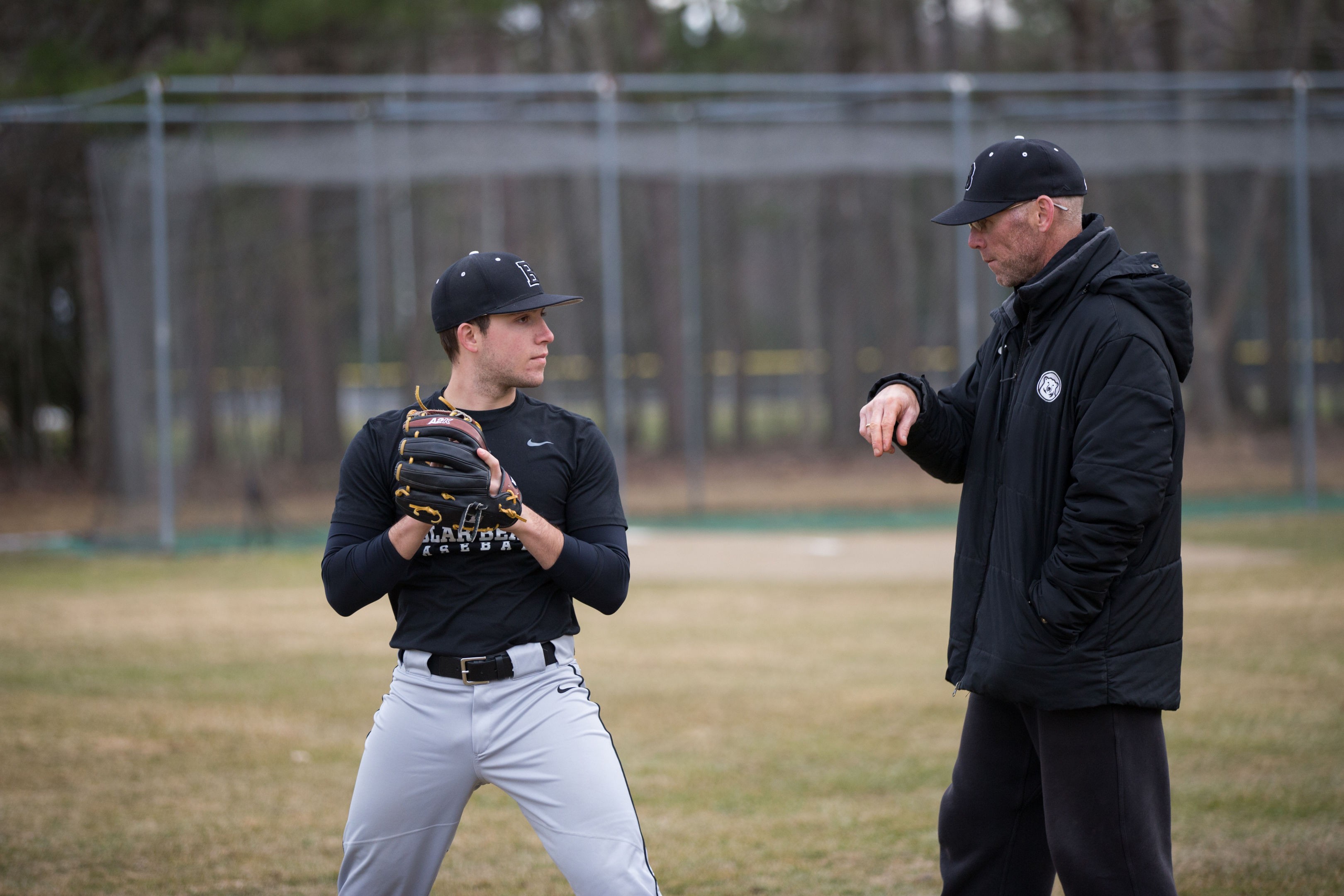 On Tuesday, the baseball team (7-12, 0-3 NESCAC) won its first game since returning from a spring break training trip to Florida, beating the Brandeis Judges 5-2. Cody Todesco '19 scored a run and had two RBIs and Brandon Lopez '19 went 3-for-4 at the plate.
"We hit a lot of balls hard yesterday and made their pitchers work," said Evann Dumont-Lapointe '17. "Our pitchers did a great job and we played tight on defense. Just a good team win and we feel good heading into this weekend."
The win gives the team much-needed confidence heading into a three-game series against Trinity (12-9, 3-3 NESCAC) this weekend. The Polar Bears will be looking for their first divisional win, hoping to upset the Bantams who are currently third in the NESCAC East division.
"Trinity kind of does everything well—they are strong defensively, they have good pitching and they really can hit the baseball. They have a lot of pop so it should be an exciting series," said captain Sean Mullaney '17. "I think in pitching we have the upper hand. It will come down to executing with guys on base, so I think it is going to be a really close series, well played from both sides."
The games will be Bowdoin's first home series of the season—weather and field conditions permitting—and will feature the return of Sidney Chason '44 to the team as he will throw out the ceremonial first pitch leading into Saturday's double-header. Chason is a 95-year-old Bangor native and played for Bowdoin's varsity basketball and baseball teams during his time here. After Bowdoin, he went on to work as a gynecologist at Eastern Maine Medical Center for more than 30 years.
Looking at the season so far, the team feels very confident in its defense and pitching. However, the Polar Bears are looking to improve their offensive performance, since they've only averaged just over 2.5 runs per game.
"Our biggest strength is defense, we don't kick the ball around a lot, which is really crucial, especially in NESCAC play since the games are so close and the pitching is so good. I think our pitching is really strong too, we just need to start executing offensively better," said Mullaney.
The win over Brandeis ended the Polar Bear's four-game losing streak, which included a six-run loss to Southern Maine and being swept in three close games by division rival Bates.
"Against Bates we lost the first two games in extra innings, then the last one by three runs, but in all of them felt like we were the better team," Mullaney said.  "We just didn't execute, it wasn't one of those things where they were better than us, I felt that we were easily just as good as them if not better."
Bowdoin only has three seniors on the roster and graduated many of its starters last year. Many first years and sophomores are getting considerable playing time, so the team feels that it is improving with every game.
"We are learning from the experiences we have had with these close games," said Mullaney. "We are really young, we start a lot of freshman, sophomores and juniors. I think playing in these close games are valuable in that you learn from them. As the season progresses we are learning how to get better and win those close games."
The team will face Trinity in its first home game today at 3 p.m.