Ladd to finish run as a College House at school year's end
February 4, 2022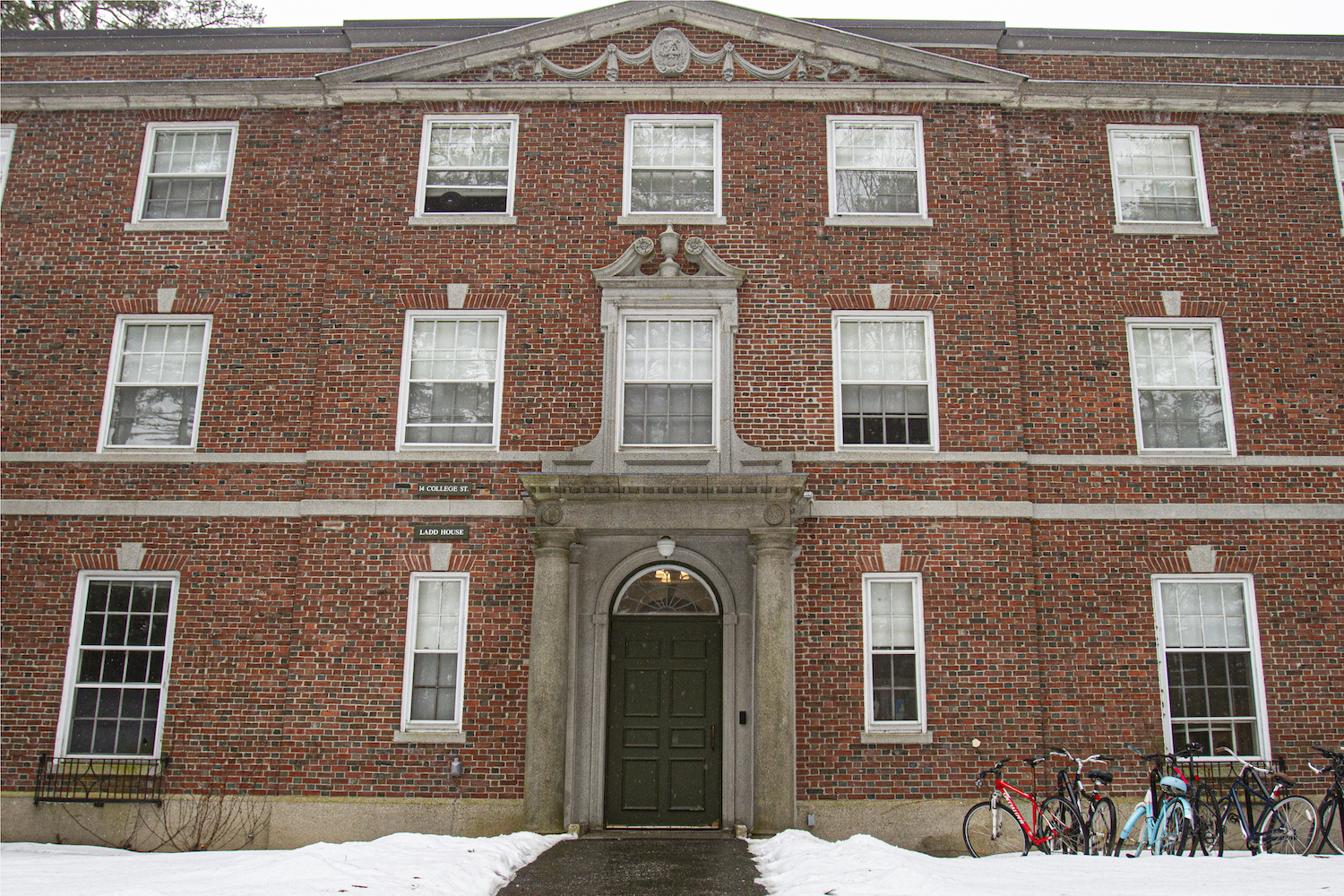 Ladd House will no longer be used as a College House following the end of the spring semester. When asked for comment, the administration said that announcements regarding the future of the college house would be forthcoming.
The decision to remove Ladd from the College House System comes after many tumultuous years for the former fraternity. Ladd, formerly known as Zeta Psi fraternity, was converted into a College House in the early 2000s following the closure of all Greek Life on campus in the 1999-2000 school year. After several years as sophomore housing, Ladd was briefly used as a senior-only house for the 2018-2019 and 2019-2020 academic year before converting back to a sophomore space.
"I just want the administration to figure out what they want from Ladd," Jane Shanahan '24, a Ladd resident, said.
Although student residents are sad about Ladd's closure, they cherish their time in the College House and value the memories they've made there.
"Honestly, it's kind of [crazy] to be the last year of residents in the house," Shanahan said. "Although there's a hole in our ceiling, [Ladd] is still really charming … I just really like that space."
Editor's note 02/08/2022 at 11:09 a.m. EDT: A previous version of this article mistakenly reported that Ladd House was a senior-only house from 2019-2020. Ladd House was a senior-only house in the 2018-2019 and 2019-2020 school year. Additionally, Ladd was used as a fraternity house until the last year fraternities were allowed at the College, which was 1999-2000. Not the late 1990s as previously reported.